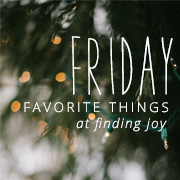 Don't you love a good, healthy way to be beautiful? Yeah, me, too :]
Yes to Carrots Inc.
--an organic beauty product company--has stolen my affections and devotion. Sorry Pantene and Nexxus. Sorry St. Ives. This stuff just can't be beat. I'm not one for bandwagons, but this whole organic trend is starting to make sense. Or maybe I'm just being brainwashed. There's always that possibility, right? But seriously, I started using their tomato facial wash over a month ago, and I have had maybe three zits. This is a big deal, peeps. It's not a harsh wash, like I used to think I needed for my oily skin, but gentle and effective. I'm trying their carrot shampoo out, and I can tell a difference just in one wash. Ever since using
Aveda
shampoos, the non-organic stuff just feels stiff and dirty. I needed a less expensive but equally awesome natural wash, and voila! Yes to Carrots!
They can be found in your local drug store, grocery store, or on their website--no trip to a fancy salon!--and most products are $10.00 or less--Yay! Money!
Anyways check out the company and all of their fabulous, all-natural, no-cruelty products on their website
www.yestocarrots.com.
We've Got Class
So these are some images of my first grade class. Golly, I am going to miss all of these sweet cuties. These kids and their families really have blessed my life and taught me so much. I'm excited about moving up to middle school, but very little in this world beats having seventeen kids beg for hugs, draw you masterpieces, and proclaim their love day after day. Oh, and have I mentioned that they're hysterical??
Here are some pictures I took the last week of school. Really going to miss all of these lovely faces!
The whole shebang. They're masters at silly faces


Picture Book Character Costume Day! We had secret agents, a bounty hunter, a pirate, a luau dancer, cats, a tea-party-goer, Brigid from Purple, Green and Yellow, a ballerina, a dalmatian, a fish, and Fancy Nancys. So much fun!
I couldn't convince him that Boba Fett was cooler than Jango Fett, but hey, this costume was fabulous. And, seriously, his "best bounty hunter pose" is intense, right?
Reading our picture books :]
Ok, so not only is this one of the cutest costumes ever on one of the cutest little girls ever, but this book,
Purple, Green, and Yellow
by Robert N. Munsch is fabulous. On an unrelated note, an almost as wonderful book (especially for cat lovers) is
Slinky Malinki
by Lynley Dodd is so much fun.
"Give me your best Captain Jack pose!" And, really, he didn't do half bad :]
My Fancy Nancys
Could I have asked for a better group my first year teaching? I think not :}