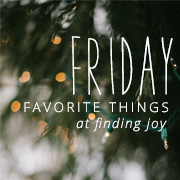 Check out Rachel' s delightful patch of blogdom,
Finding Joy
. You will be blessed :]
The End is Nigh . . .
Today was our last Friday. Our last extracurricular day. Most of it was spent rehearsing for the "E-Zone Extravaganza" tonight in which almost every class will either display their work or perform . . . or both. Oh, and we spent all day signing t-shirts. The kids all wear a designated E-Zone t-shirt (aka a casual uniform of blue jeans and that special T), and, the last day of the year, they sign them. Did I mention they signed mine, too? I have notes like "I like you so much" and "You're the Best Teacher." Love my kids.
But I'm glad it's over. I was in bed by 2:15 and slept until 6:30. WOW.
Tuesday is our official last day, and, in first grade, we're having a costume party. We're dressing up as our favorite picture book characters. Chris was kind enough to pick up this little gem for me:
A
. if you're a redhead or have freckles or both, this book is beyond adorable. Props to Ms. Moore for not only performing beautifully on screen but on writing such a delightful romp of childhood :]
B.
Easiest costume EVER. I just show up in a ponytail with a cute top, jeans, and flip flops and TA-DA! It's a shame my make-up covers my freckles. I suppose I'll just draw them on.
New Snacks
I am officially addicted. These were BOGO at Publix ,and good golly, I'm like a drug addict who's just rediscovered crack. I mean, anything with peanut butter is bound to be lovely. These are great. Totally satisfies any cravings for sweet and crunchy. Nom nom.
Speaking of new snacks . . . If you're trying to find a handy way to cut back on the pounds, try
Loseit.com
. Instead of "dieting" by telling you to cut out certain foods, it lets you decide by counting calories. You tell it your goal weight and how much you want to lose a week, and it tells you a calorie limit. It's an easy program to use. Easy food-wise? Let's say it's a lesson in self control and self-discipline. I can have all of the flavor in a smaller portion OR workout to melt those calories away. I've been on it for a month and can already tell a difference. Now if I can just get the camera to do the same . . . hmmmmm . . .
This Guy
That's "The Birthday Hat." Two years ago, one of our Japanese students bought it at Disney as a gift for my mom. It makes it's appearance every birthday. Chris's is Monday. Twenty-Eight, peeps. The man will be 28, as in 2 years away from 30. I like to tease him about that ;]
And this. This is a big favorite. Every time we go to my parents', Ellie begs Chris to play Legos with her. So he does. Love it.