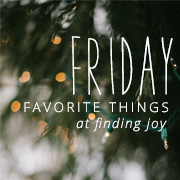 What to Wear
Working for an agricultural company (or "ag" as they call it . . . I'm starting to pick up on the lingo, here, folks), jeans are totally within dress code. Um, can I get a "Heck yes!" going on in here?
Not only jeans, but plaid shirts, big belt buckles, cowboy boots, country accents, and hunting trophies as wall décor are also accepted if not encouraged.
And no, though I love plaid, these are not really pieces of my wardrobe.
Oh, and P.S. Three day weekend any one?? Oh golly it's been too long. Three day weekend, my soul needs you. I've missed you so . . .
"Just singin' in the rain! What a glorious feelin'! I'm happy again!"
It has rained every day since Monday.
Sometimes it starts in the late morning, but mostly as I'm leaving for work. I get a nice mini shower on the way out to my car. Is it strange to say I love it? There's something about slate-gray skies and raindrops I find beautiful and invigorating. Maybe I should move to Seattle where it's always raining. Anything involving water—rain, the sea, rivers, even the bathtub (seriously, what beats a bubble bath and facial mask after a long day at work?)—fill me with awed joy. I need this earthy wetness in my life. The desert would wither me.
I always knew I should have been a mermaid.
The Upside of the Downside
The nice thing about having plank-straight hair is that it dries straight on those mornings when you're running late and you pick make-up over hair-do, so you leave a properly painted but sopping mess.
Well, most of it's straight. It seems that my lifelong craving for curls has fused itself into one very tiny section, which flips out with such great fervor it's either charmingly endearing or infuriating, I can't decide.
The Health Saga Continues
I've discovered that climbing stairs burns about 10 calories a minute.
Now guess what I've been doing at work for five minutes every hour.
Yep, that hot, sweaty, unconditioned staircase is now my best friend. And, no, it's not open--there are doors closing it off from the top and bottom stories, so I don't look like a complete freak trotting up, down, up down, and up again.
Keeps me awake, allows me to move (otherwise I seriously feel my bum spreading like melted butter . . . gross . . . how do you all-day desk job people do it???), and burns a few calories. This also now enables me to nibble on the donut holes they've brought in three days this week. Glory.
I will continue to highly recommend the Cook This, Not That cookbook collection. I've made several recipes out of it, now, and we've loved every one of them. Delicious, healthy, and easy, so it's all are pretty much addictive. Maybe I should post a couple so you understand the awesomeness. Just motivate me to make my recipes more photo-worthy, and I'll get working on that.
Oh, and P.S. if you haven't already, check out my friend Ande's revamped website,
Broke and Healthy
. She's added several new sections so the site now goes beyond cooking. She is accepting articles from her readers with tips on eating healthy, exercise, weight loss, family activities, recipes, and home décor, so if you have anything you'd love to share, she'd love to hear from you!
The Cottage
I'm going to do it.
I'm going to ask for help from some fabulous, artistic, decor-savvy family friends to see if I can't solve this paint puzzle.
Quite frankly, I'm stumped--I keep finding colors and designs I like, but then I have such severe doubts that I'm choosing something that will turn out all wrong. Ugh. I know it's only a rental, but, still, if I have the freedom to redecorate how I please, then, bloody, I'm turning that house into a home one way or another.
What are your Friday Favorites?