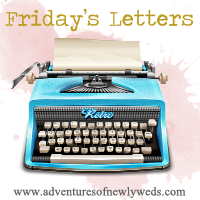 Dear Brain (from Wednesday):
Get yourself in gear already. For reals. Creativity waits for no man, and you've got to start creating some decent words/writing/art SOMETHING. No one likes lazy gray matter. No one.

Dear Brain (from yesterday):
Well, dear, when I said get in gear I didn't mean overdrive. Creative juices are flowing again at deluge intensity . . . . Dandy. Now can we just pick a outlet for it? I mean, other than the dreams with six-foot-tall jellies battling dragons and dinosaures (yeah, that totally happened last night) . . . You have me writing stories, doodling, and dreaming of opening an Etsy shop (just to see) . . . and now I'm thinking of so many things at once, it's exhausting. Is there no middle ground with you? NONE????
Dear Hands:
These past few years have been rough. I've neglected you, not cared for you, but, to be fair, you've lacked the "itch." Once upon a time, I CRAVED using you to pick up pencils and paper and create a face, a world, a life . . . but you just haven't wanted it badly these past two years, have you? Nope, no a bit. So, yesterday, I slapped you into shape, and, once again, we were covered in graphite and eraser dust. It was a glorious thing. Sure, you haven't advanced since way back when, but how could you when I didn't push you? We've got to work together on this thing. We were never true masters of the sketchbook . . . but it feels nice to try again . . .
Dear Hubs:
So, now we not only want a house, but we want to be falconers? You should know better than to taunt me with my lifelong dream. Seriously, working with birds of prey would be THE coolest . . . and stop sending me pictures, you're making it worse . . . .
A Boobook Owl . . . And I shall call him "Cumberbatch"
(source)


Dear Pipkin:
You're always in the way. Always. But I love you for it. You purr like nobody's business and you give my hand kisses as if you were a puppy. Yes, sometimes you stink and you ever shut up and display a special kind of "non-brilliance," but you're my furball.


"OBVIOUSLY you laid this stuff out to be my new bed . . . because I'll sleep wherever I'm not supposed to and on anything BUT my cat bed . . . Be grateful I find your possessions worthy of housing my bum. Puny human."